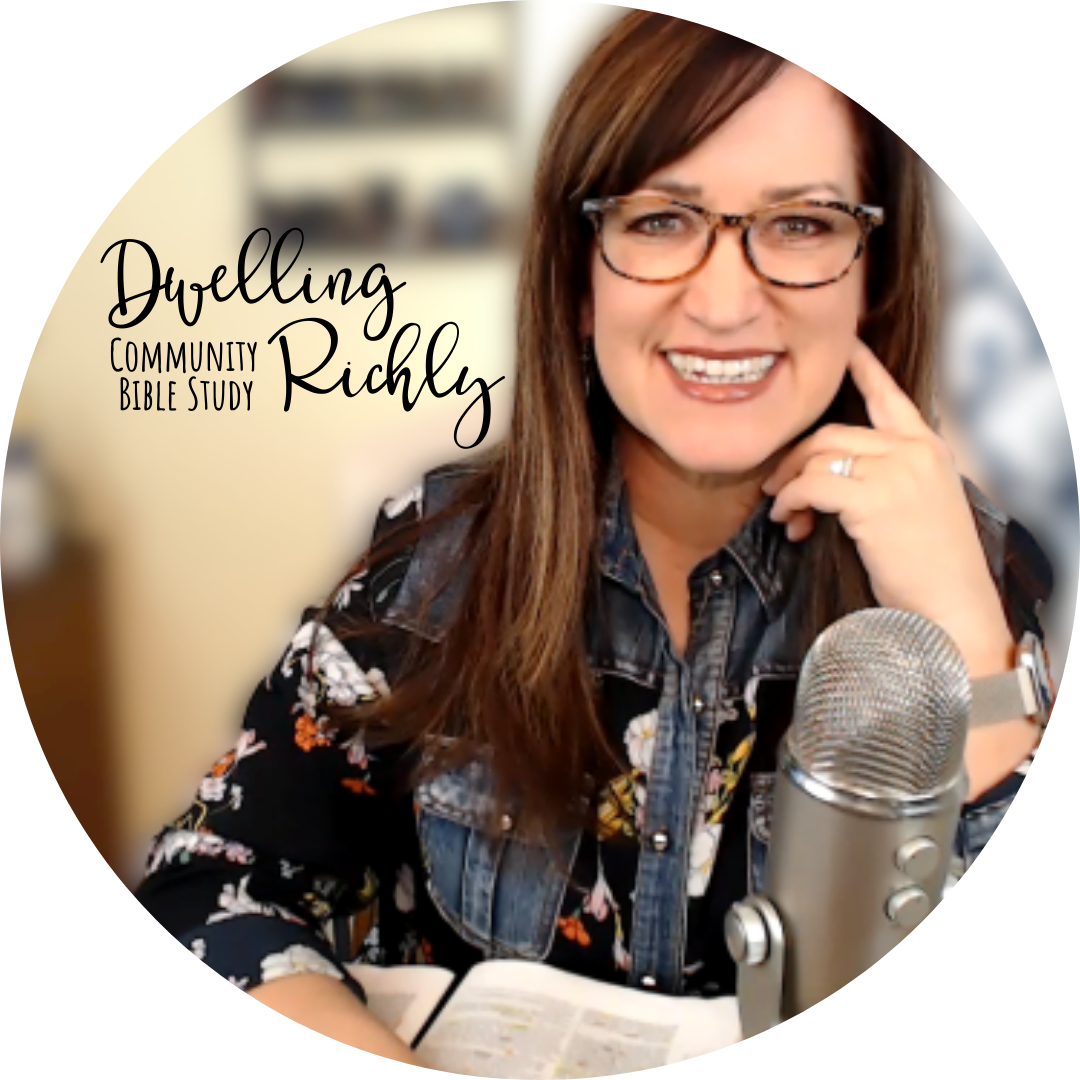 Romans is like our "Mall of Faith" - you can go into it and walk around from chapter to chapter and find nearly all the essentials and more for the Christian faith. It's deep and it's wide and it's filled with truth that is relevant for living our lives today in this challenging world. It's like the water of a shallow pool refreshing even a child to wade in and still deep enough that the greatest theologian could never plumb the depths. This message is a review of Lesson One and covers all of Romans!
You'll learn important tips on how to study the Bible, interesting history about the background of Romans, and helpful information to make your study in Romans and all through the Bible more satisfying. Join us through this sweeping view and be blessed, encouraged, and challenged in your faith today.
This message is from the Romans: Wild and Redeemed Bible study -- a 14-Lesson verse-by-verse study through Romans with Jennifer Richmond and the Dwelling Richly community. There are 10 days ("Weekdays in the Word") in each Lesson. Jennifer meets you here and teaches the Weekdays in the Word portions going through a day of the lesson together. Join Jennifer weekdays live or later - Live at 9am or Later at a time that works for your schedule. Connect with the Dwelling Richly community on Facebook and get on the email list at https://JenniferGRichmond.com for the latest info.
Dwelling Richly is a non-denominational community Bible study open to all women. We meet every other week for teaching and small group discussion in person as well as online. In-person studies meet at La Mirada Christian Church (see link below) online meets through Zoom (details below).
For the 2020-21 season we will be studying the book of Romans.
|| HOME CHURCH ||
|| SOCIAL MEDIA ||
Facebook - https://www.facebook.com/dwellingrichlypodcast
|| PODCAST ||
https://player.fm/series/the-dwelling-richly-podcast
https://open.spotify.com/episode/3bSHyV7vfOPlVujAVs3SJF
#howtostudythebible #romans #biblestudy #dwellingrichly