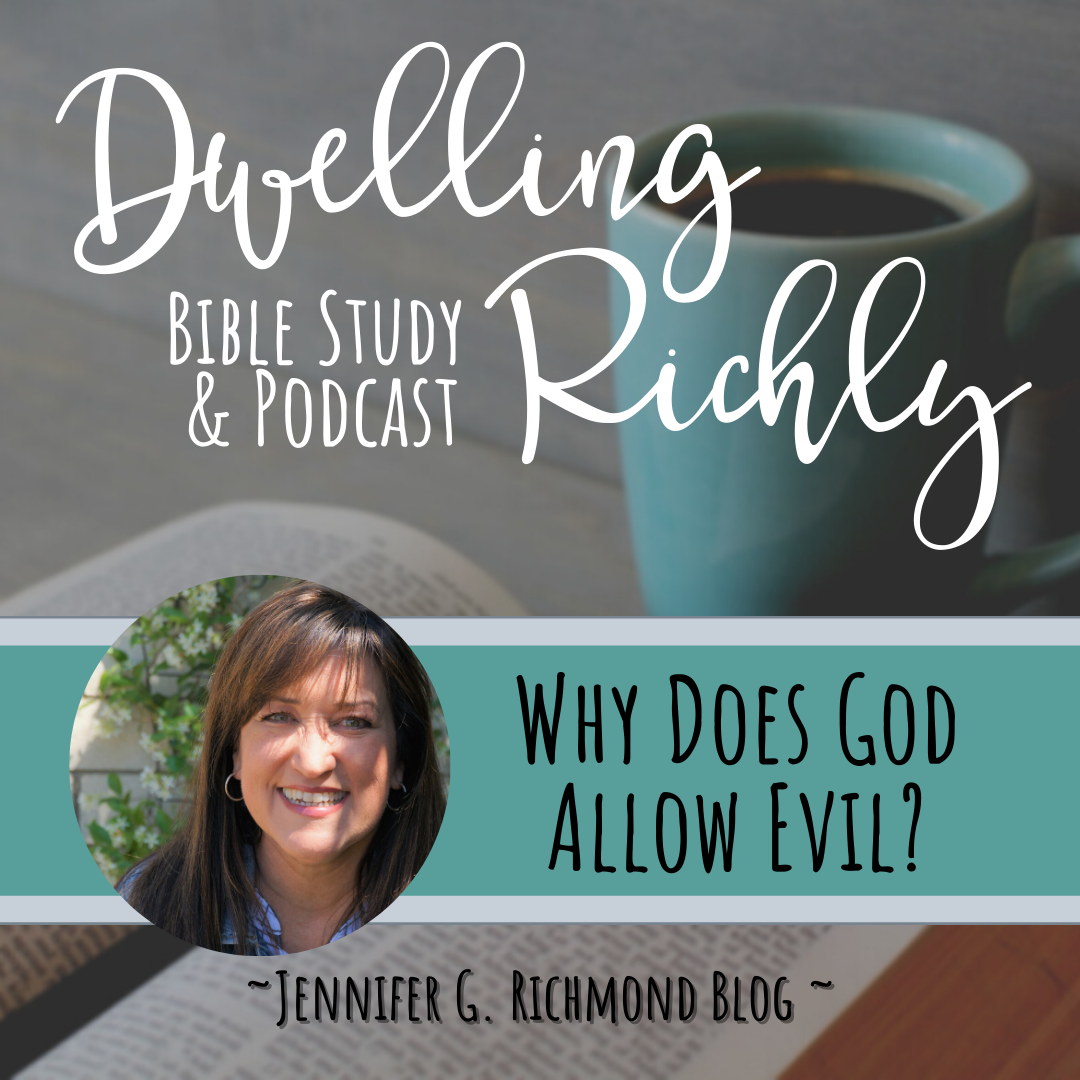 Why is there so much pain and evil in this world? From petty annoyances to crushing burdens. Why doesn't God do something about it?
Probably one of the greatest challenges facing each person, even Christians, is the reality of evil and suffering. Maybe you've gone to God in times of desperate hurt and deep loss only to feel that your prayers have not been heard.
These are important questions and while we cannot solve them all neatly in one short message, we can address evil and suffering and point to the answers found in God's Word.
No pat answers...no, "just have faith" responses.
The full video version of this message is available at www.YouTube.com/c/JenniferRichmond
Would you prefer to read this message? Transcript is available at www.JenniferGRichmond.com/Why-Does-God-Allow-Evil
Connect with Jennifer and the Dwelling Richly Community Bible study on Facebook and Instagram. Jennifer blogs at www.JenniferGRichmond.com and posts fun ideas, delicious, recipes and encouraging devotionals along with the deep and faith-building Dwelling Richly Community Bible study.
Studies are free to download and you can go at your own pace on your own or with a small-group. Most studies also have an accompanying video series on www.YouTube.com/c/JenniferRichmond
#dwellingrichly #jgrblog