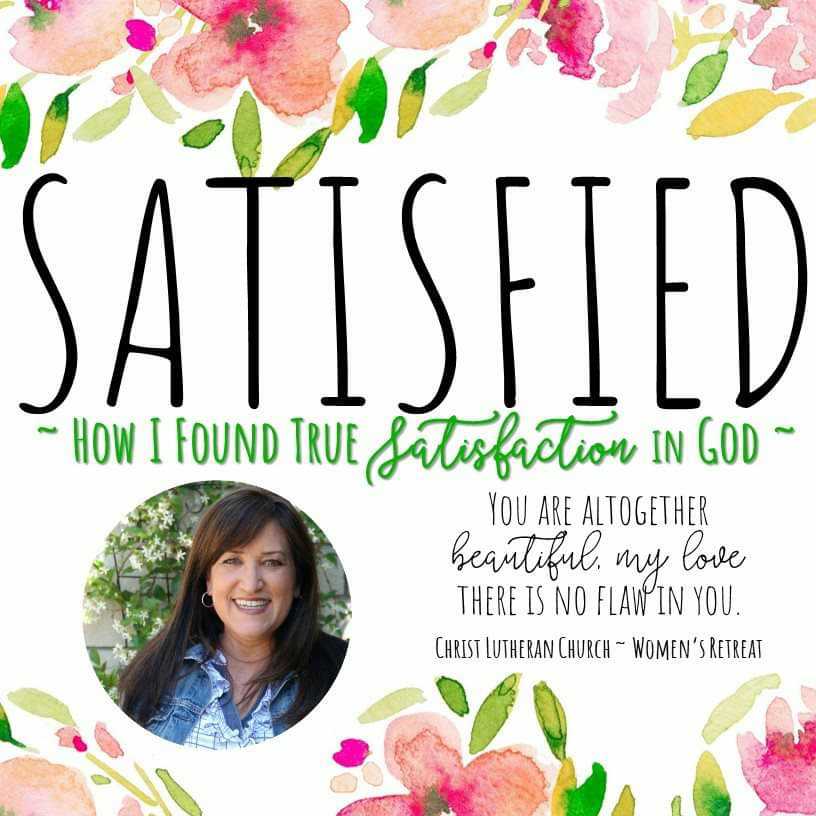 God woos us, draws us, desires us, delights in us...sometimes that wooing is tender and sweet like a soft song enveloping our hearts...other times, and for me in this season, that song isn't so sweet - it's more like the rowdy, pounding beats of a heavy metal jam screaming for attention - God woos softly when we need that tender touch, but he woo-hoos us and even Hey, YOU-s!! us when we need a jolt of truth. This is my story of finding true satisfaction in God and how finding satisfaction in Him first and God fully changed everything. It's not that I had left Jesus – It's that I was treating him like a social media friend following Him for what I could find interesting and motivational instead of surrendering every corner of my heart, mind, and soul to Him and finding ultimate satisfaction in Him first and Him fully.
Be encouraged, laugh, think, and enjoy this message from Jennifer given at Christ Lutheran Church women's retreat.
Connect with me and the Dwelling Richly Community Bible study on Facebook and Instagram. I blog at www.JenniferGRichmond.com and I post fun ideas, delicious, recipes and encouraging devotionals along with the deep and faith-building Dwelling Richly Community Bible study.
Studies are free to download and you can go at your own pace on your own or with a small-group. Most studies also have an accompanying video series on www.YouTube.com/c/JenniferRichmond