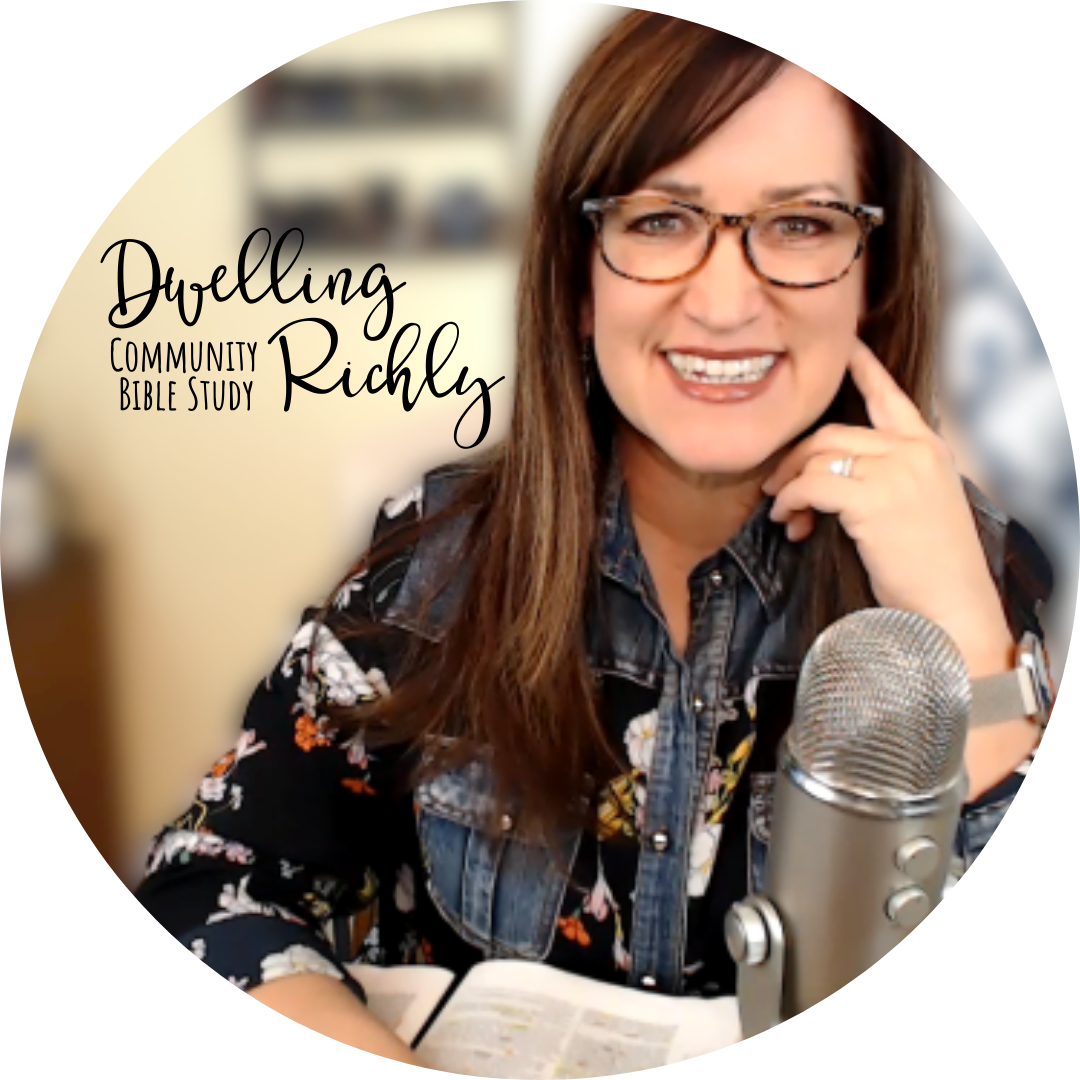 Have you ever considered how great it is that it's God's kindness - not wrath, threats, disgust, etc. - that leads us to repentance? What we learned from Romans 1:1-2:11 was that God is good, we are not, that's a big problem and there's a solution! In this episode, I'll cover some tough questions we all have had and address some issues we may have struggled with... Why is homosexuality a sin? What about people who are truly good? Why do I continue to deal with low self-esteem? Listen and be challenged...and be encouraged!
(Watch this lesson on YouTube Dwelling Richly channel for full video engagement.)
This message is the 3rd in our study: "Romans: Wild and Redeemed" -- a 14-Lesson verse-by-verse study through Romans with Jennifer Richmond and the Dwelling Richly community. There are 10 days ("Weekdays in the Word") in each Lesson.
Jennifer meets on YouTube and teaches the Weekdays in the Word portions going through a day of the lesson together. Join Jennifer weekdays live or later - Live at 9am or Later at a time that works for your schedule.
Connect with the Dwelling Richly community on Facebook and get on the email list at https://JenniferGRichmond.com for the latest info. Dwelling Richly is a non-denominational community Bible study open to all women. We meet every other week for teaching and small group discussion in person as well as online. In-person studies meet at La Mirada Christian Church (see link below) online meets through Zoom (details below). For the 2020-21 season we will be studying the book of Romans.
REGISTER HERE: http://lamiradachurch_women.eventbrite.com/
|| HOME CHURCH ||
|| SOCIAL MEDIA ||
Facebook - https://www.facebook.com/dwellingrichlypodcast
Instagram @DwellingRichlyCommunity and @JenniferGRichmond