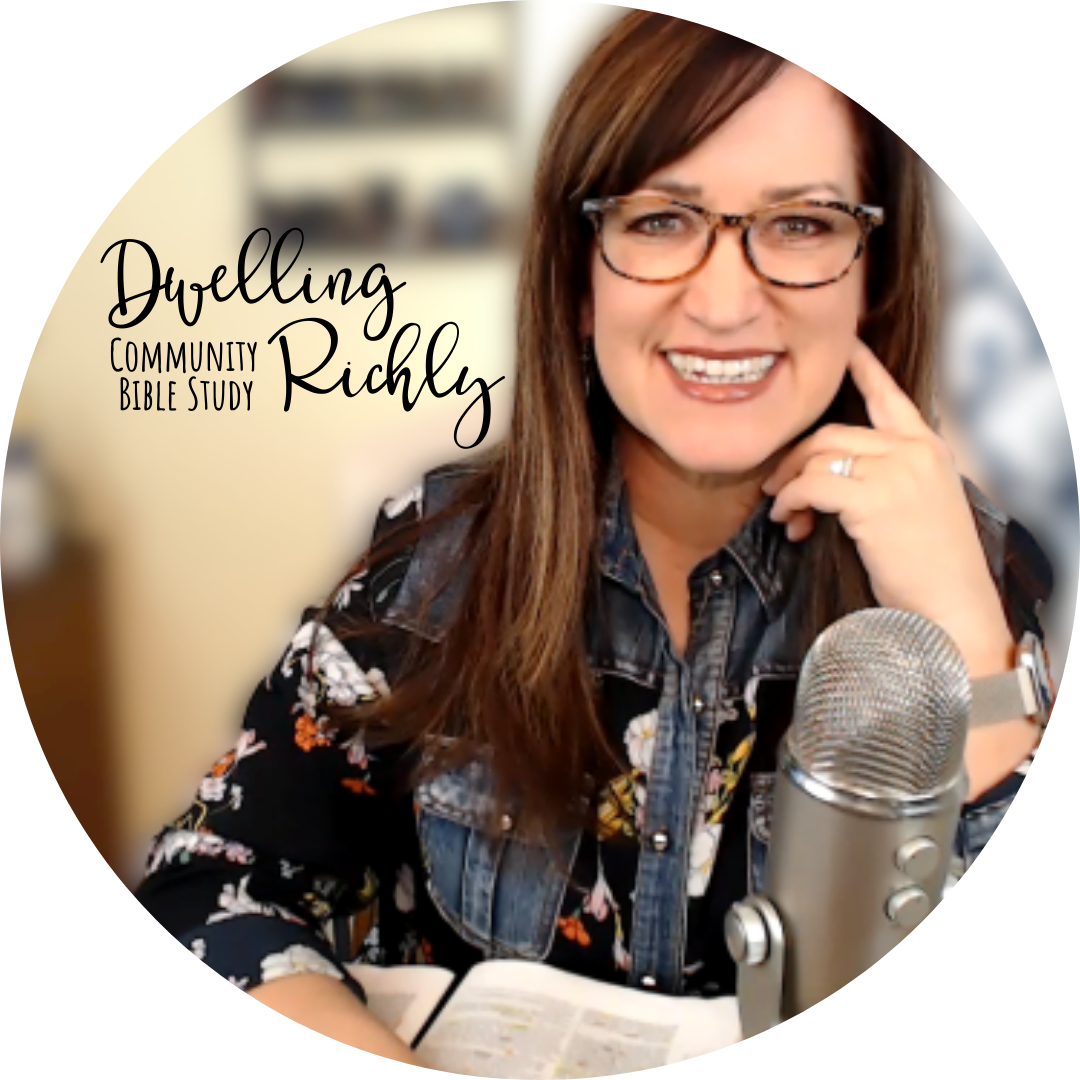 Do all things work together for "good?" There's more to this concept than these six very quotable words and we are missing out on true meaning if we persist in assuring one another of something that isn't actually true...
This "Weekdays in the Word" message is from the Romans: Wild and Redeemed Bible study -- a 14-Lesson verse-by-verse study helping you learn how to study the Bible with Jennifer Richmond and the Dwelling Richly community.
There are 10 days ("Weekdays in the Word") in each Lesson. Jennifer meets you here and teaches the Weekdays in the Word portions going through a day of the lesson together.  Join Jennifer weekdays live or later - Live at 9am or later at a time that works for your schedule. Connect with the Dwelling Richly community on Facebook and get on the email list at https://JenniferGRichmond.com​ for the latest info.
Dwelling Richly is a non-denominational community Bible study open to all women. We meet every other week for teaching and small group discussion in person as well as online. In-person studies meet at La Mirada Christian Church.
|| HOME CHURCH ||
https://lamiradachurch.com​
|| SOCIAL MEDIA ||
Facebook - https://www.facebook.com/dwellingrich...​
|| PODCAST ||
Any platform - "The Dwelling Richly Podcast"
https://dwellingrichly.podbean.com/
©DwellingRichly 2021