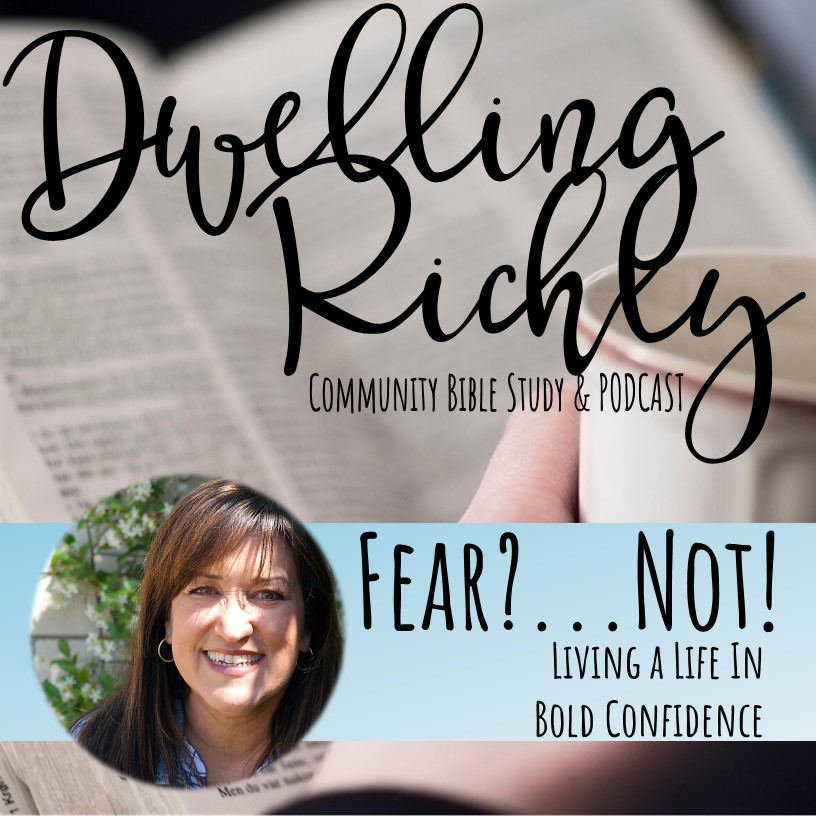 Take a deep breath and be encouraged, strengthed, re-centered...listen to this message and rethink fear and worry from the life of Nehemiah - the truth of God's Word. Learn the secret to a life truly centered and strengthed in lasting peace of mind and bold confidence no matter what your circumstances.
From Nehemiah 5:1-6:19
"Who is the least creative, least remarkable, least inventive person you can think of...I'll save you some time...Satan. Satan is.
Solomon wrote, "there is nothing new under the sun" in response to his ponderings about the repetitive and seemingly meaninglessness of life – because aside from God's creative power and inspiration, it's always going to be business as usual and any of our efforts will eventually cycle into routine and meaningless pursuits outside of the newness and redemption that God brings.
God on the other hand – infinitely creative, original, awesome so much so that not only does God create the fascinating diversity of nature - from the massive 
He is intimately involved in our lives allowing for our personalities, blessing us with intelligence and creativity and giving us a never-ending supply of love attentive to our needs in the most effective ways possible.
His ways are not our ways – they are higher and more profound
His mercies are new every morning – they don't wear out and repeat boringly
He supplies out of the abundance of his riches – which never end
Above all we could ask or imagine, God is making a way, providing, supplying, preparing, creating...
Are you with me?
Ok.
To the extent that God almighty, the creator of the universe is ingenious in new ways to love and draw us together Satan is cliché in his unoriginal tactics...and yet, over and again, we fall for them.
Like that fun uncle who gets you with his, "Hey, what's that on your shirt..." (boops your chin) Maybe you had an uncle like this...maybe you are that uncle who says,
"Is that a giraffe...steals your fry." "Shirt's on fire...now it's out!"
Only Satan isn't fun and his schemes aren't just a silly distraction. From our passage today I want us to get some perspective on this and what we can learn in the example from Nehemiah.
If we can be aware of Satan's schemes we're less likely to fall. If we are mindful that we have an enemy as Paul said, who is like a roaring lion and is set against us so hard that we need to be armed as if we were going into battle – then we can see defeat and distraction and difficulty for what it often times is – a scheme of Satan.
We've been making our way through this account in Nehemiah in this series "United" and if we've seen anything it is that life is a battle from beginning to end.
Nehemiah ran faced challenges the moment he set his heart to obey God's command to rebuild the walls and gates of Jerusalem. He faced difficulty before he even got to the city.
Then, after he reached Jerusalem, enemies rose up to oppose everything he did. Which might feel surprising...I mean after all, wasn't Nehemiah on a very clear mission inspired and blessed by God? And yet Nehemiah and the entire project – a noble, god-honoring project was tripped up repeatedly.
Like Nehemiah, we are confronted by the enemy of justice and peace when God's plan is for love, community - and lasting peace.
But Satan comes at us with the same old tactics - and they are always are rooted in some kind of fear..." (Listen to the full message on this podcast)
=================
Subscribe to the Dwelling Richly podcast and get weekly messages of hope and encouragement from God's Word. www.jennifergrichmond.com This message was given on March 8, 2020, at La Mirada Church where Jennifer is one of the teaching pastors directing ministries to women and children. For more information about our church, check out www.LaMiradaChurch.com or www.Facebook.com/LaMiradaChurch 
Connect with Jennifer on Facebook, Instagram, and La Mirada Church women's ministries at www.Facebook.com/LMCCWomen 
#DwellingRichly #BibleStudy #LMCCWomen #JGRBlog