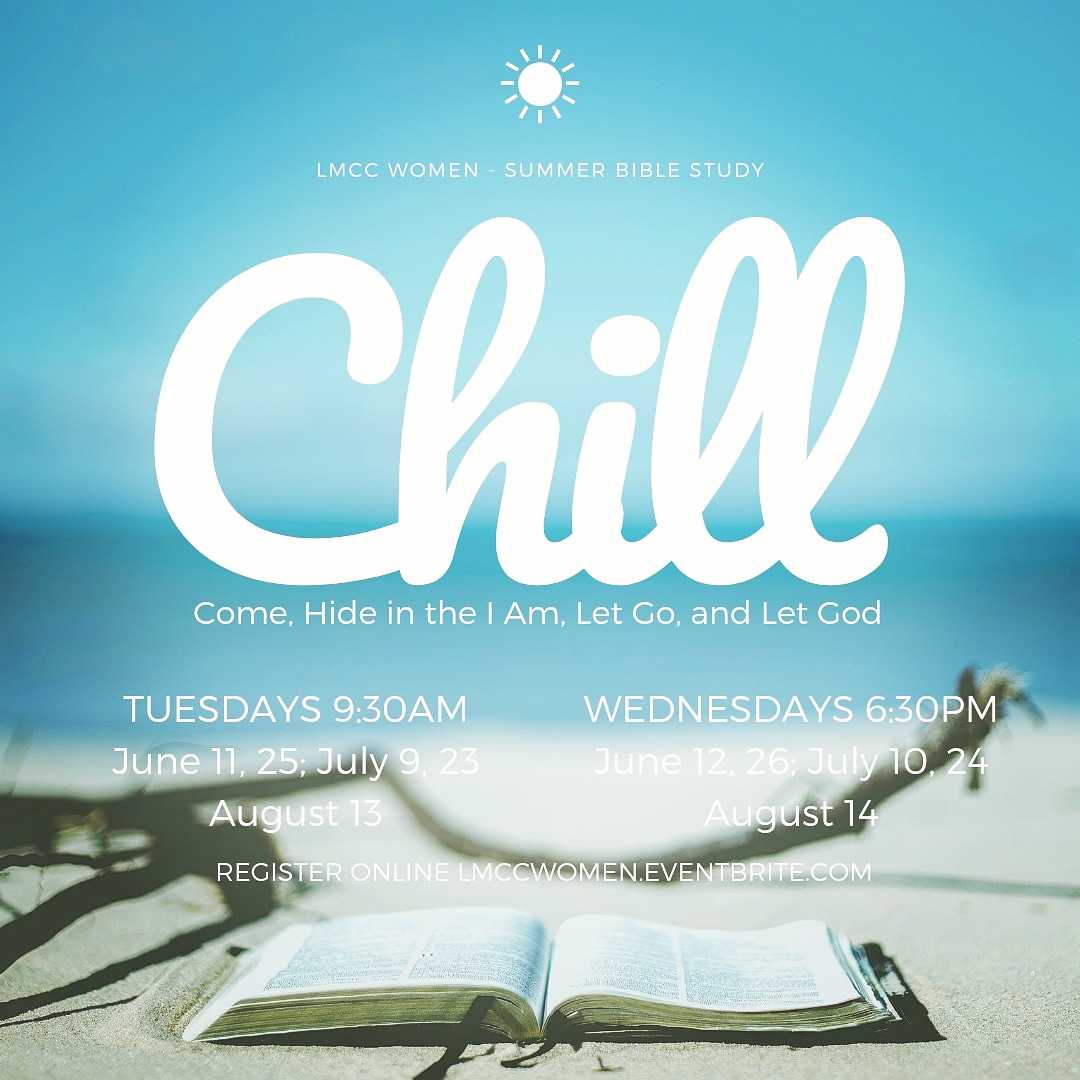 Chill Bible Study: Lesson 1/Day 2
Where do you go when you are feeling desperate? Disconnected? Tired and nervous? Psalm 34 is a great reminder of the power of just going to God. When the world says be strong, trust yourself, you are enough, God's word says, "Come to me." It's in God alone that we have true rest and hope.
This Dwelling Richly Community Bible Study is a four-lesson study through Psalms written to give you 28 days of focused time in the Word to rethink, renew, and rediscover God's plan for your restless heart. Each lesson is designed to focus on an aspect that will help us find our chill even when life won't let us stop. In between each lesson we'll have an encouraging teaching time with real women like you who are learning what it looks like to truly trust and rest in our wonderful God and Savior. We can be busy and still chill. We can be pushed to the limit...and still chill. We can rush, and plan, and do and go and still in the middle of it all find the rest and anchor in the God who created us for chilling.
We'll use the word "chill" as an acronym to help us in five ways...
C – Come to Him...being willing to come to God in every circumstance
H – Hide in Him...let him envelop you even while you're surrounded by hectic life
I – "I Am" – Know the God who made you
L – Let go – release your need for control and...
L – Let God – open your hands, your heart, your calendar and plans and let God work in every area of your life, heart, soul, mind and strength.
 I know that if you will enter in to this study with an open and willing heart, and maybe just a little nudge to make some changes in your schedule, you'll come away with a fresh perspective and tools to help you not only live a more calm, confident, and peaceful life – but a life that will in turn be a witness and encouragement to others.
Download each lesson at http://www.jennifergrichmond.com
Like and subscribe to the studies on YouTube as well as the Dwelling Richly podcast.
#dwellingrichly #biblestudy #stressfree